DATA. TRANSFORMATION. EXPERIENCE.
Businesses make decisions about their vision, productivity, survivability, and competitive stance, and these decisions impact the technology that automates business processes. But changes to applications, data, and infrastructure quickly develop into massive projects that demand enormous amounts of time and introduce potentially grave risks. This creates a gap between what the business decides and what it can implement. SNP uses a blend of services and automation from its own software portfolio — CrystalBridge® and the SNP transformation platform — that can reduce the gap between business and technology to near zero, accomplishing in days and weeks what can often take months or more. SNP also offers its unique BLUEFIELD™ approach to SAP S/4HANA integration that enables enterprises to upgrade and migrate to S/4 in a single go-live project.
SNP Group
The SNP Group employs over 1,400 people worldwide. The company, headquartered in Heidelberg and with locations in Europe, America and Asia, generated sales of more than 173 million Euro in 2022. SNP customers are global companies from all industries, including many of the world's largest companies. SNP was founded in 1994 by Dr. Andreas Schneider-Neureither and has been publicly traded since 2000.
SAP® Gold Partnership
With CrystalBridge® - The Data Transformation Platform and our related BLUEFIELD™ approach, SNP has been supporting companies worldwide in carrying out business and data transformation projects in their SAP systems for over 25 years.
As an SAP Gold Partner, SNP has a wide range of invaluable experience in implementing SAP systems and transforming ERP landscapes with the help of CrystalBridge - The Data Transformation Platform.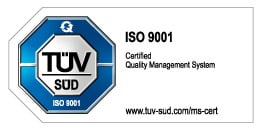 TÜV Süd certifies that SNP Schneider-Neureither & Partner SE in Heidelberg and SNP Deutschland GmbH in Heidelberg has established a Quality Management System for the following scope: Product development, sales, consulting, training and support of software products in the area of business transformations and IT-Management.