DATA. TRANSFORM. EXPERIENCE.
Las empresas toman decisiones sobre su visión, productividad, supervivencia y posición competitiva; estas decisiones afectan a la tecnología que automatiza los procesos empresariales. Sin embargo, los cambios de las aplicaciones, los datos y la infraestructura se convierten con rapidez en proyectos enormes que requieren mucho tiempo y pueden introducir grandes riesgos. Esto crea un vacío entre lo que el negocio decide y lo que la empresa puede lograr. SNP utiliza una combinación de servicios y automatización de su propia cartera de software, como CrystalBridge® y la plataforma de transformación de SNP, que pueden cerrar la brecha entre el negocio y la tecnología logrando así en días o semanas lo que a menudo puede llevar meses. SNP también ofrece su enfoque único BLUEFIELD™ para la integración de SAP S/4HANA, que permite a las empresas actualizar y migrar a S/4 en un solo proyecto con una única puesta en marcha.
SNP Group
SNP fue fundada en 1994 por el Dr. Andreas Schneider-Neureither y cotiza en bolsa desde el año 2000. El grupo SNP tiene más de 1400 empleados en todo el mundo. Con sede en Heidelberg (Alemania) y oficinas en Europa, las Américas y Asia, la empresa generó ingresos de más de 173 millones de euros en el año fiscal 2022. Los clientes de SNP son empresas globales de todos los sectores, incluidas muchas de las grandes corporaciones del mundo.
SAP® Gold Partnership
With CrystalBridge® - The Data Transformation Platform and our related BLUEFIELD™ approach, SNP has been supporting companies worldwide in carrying out business and data transformation projects in their SAP systems for over 25 years.
As an SAP Gold Partner, SNP has a wide range of invaluable experience in implementing SAP systems and transforming ERP landscapes with the help of CrystalBridge - The Data Transformation Platform.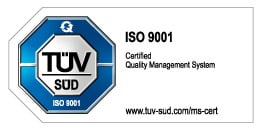 TÜV Süd certifies that SNP Schneider-Neureither & Partner SE in Heidelberg and SNP Deutschland GmbH in Heidelberg has established a Quality Management System for the following scope: Product development, sales, consulting, training and support of software products in the area of business transformations and IT-Management.