Schütz Paves the Way to SAP S/4HANA and Further Growth
Schütz
The Challenge
For many years, Schütz has consistently relied on a globally standardized SAP system. Currently, the company uses SAP ERP ECC 6.08 and the migration to SAP S/4HANA is on the company's agenda. The integration of new locations into the central SAP landscape is also planned. In order to reduce the complexity of the upcoming migration to SAP S/4HANA, Schütz has decided to run a preliminary project for the system harmonization in the areas Finance and Controlling. With the introduction of the New General Ledger and New Asset Accounting, the merge of controlling areas and the introduction of the group currency in FI/CO, Schütz has ambitious work packages. These had to be implemented within a limited time frame due to upcoming international SAP rollout projects.
Project
Project Type
Migration and system harmonization in preparation for SAP S/4HANA
Scope
Introduction of the New General Ledger, introduction of New Asset Accounting, harmonization in controlling (controlling area harmonization), introduction of a group currency in FI-CO, optimization in reporting (SEM- BCS), introduction of parallel accounting with the German Commercial Code (HGB) as the leading accounting standard for all companies worldwide.
SNP Products
CrystalBridge®–The Data Transformation Platform
Our solution with Schütz & the resulting Benefits
As a consulting and implementation partner, Schütz relied on experts from valantic and SNP. SNP was responsible for the core of the project: the data transformation and the migration to the new applications. The extensive work packages included a preliminary study, concept development, implementation, key user training and test phase as well as the migration, go-live and hypercare support. Change Management including communication with various national companies was also part of the project scope. The data migration was carried out by SNP using the BLUEFIELD™ approach, which allowed for implementation within the current fiscal year.
28 national companies with various specific requirements were involved simultaneously in the project. Both the coordination and the implementation were performed almost entirely remotely due to the coronavirus pandemic. The team achieved all project goals, with positive effects already showing for all departments involved.
International system harmonization in the areas Finance and Controlling in preparation for the SAP S/4HANA migration
Central project control: IT and technical expertise from a single source
Introduction of parallel accounting for all Schützcompanies worldwide
Pragmatic project implementation, almost entirely remote
Rollout in Mexico benefits from project experience gained in the areas of Finance and Controlling
FI/CO harmonization lays the foundation for further global standardization, process optimization and automation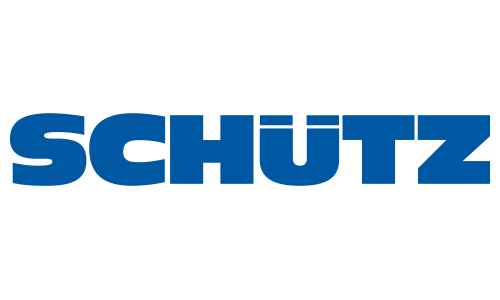 When choosing valantic and SNP as partners for this complex S/4HANA preliminary project, comprehensive technical knowledge and expertise were important to us to ensure the knowledge transfer between IT and other specialist departments. This has paid off in the course ofthe project.
Maik Grass
Project Manager at Schütz