SNP Trademark
Our logo is the cornerstone of our identity and the primary visual element that identifies us. The signature is a combination of the symbol itself and our company name – they have a fixed relationship that should never be changed in any way.
To use our company or the corresponding partner logo, follow the terms and conditions provided on this site and seek approval from SNP to ensure compliance.
Guidelines
SNP Logo Guidelines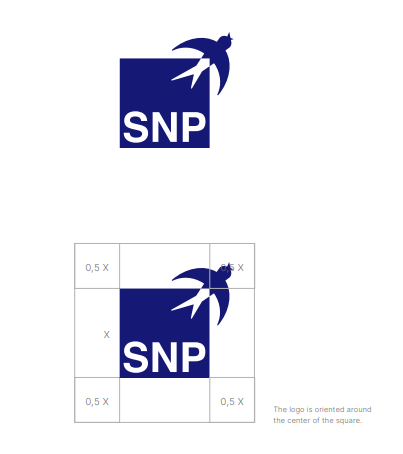 *The logo is oriented around the center of the square.
The Logo
Logo redesign
More striking, more modern, more effective: To ensure that our logo embodies our values at first sight, we have modernized our bird to reflect our new look.

Basic version
The basic version of our logo is white lettering on a blue square. The logo is available as a negative version for various purposes. More information is available on page 5.

Free space
The free space around the logo is a firmly defined zone that must remain unchanged under all circumstan
Logo Variants
As flexible as the solutions we design for our customers: To showcase our logo on all communication channels, our revised logo is available as both a positive and a negative variant. Use the negative variant when placing the logo on any dark background.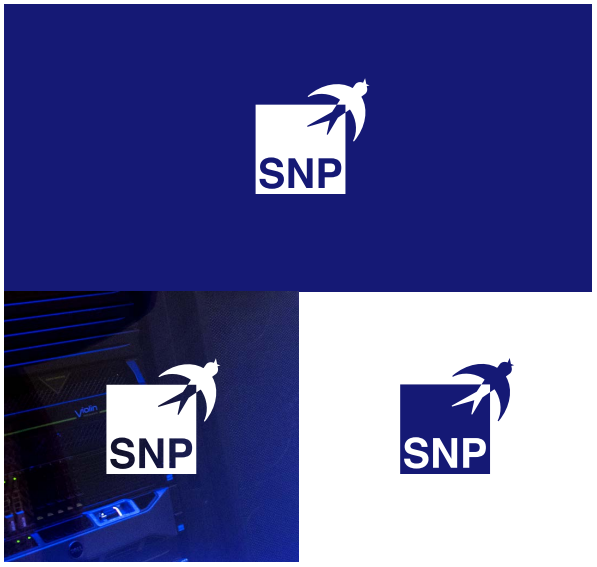 Logo Do's & Don'ts
There is no game without rules: To ensure that our new look has the same impact worldwide, do not color our logo in and only place it on plain backgrounds. In addition, use of the old logo or old colors is not allowed.