Discover new data integration benefits with Snowflake and SNP Glue
Business data delivers valuable insights. However, many companies face challenges when it comes to collecting, storing, transferring, processing and successfully using this data. One main challenge originates from standard SAP interfaces that are often unstable for heavy loads, and there's no real time replication. Frequently, there are complex and time-consuming processes to create and to maintain. In addition, extracting and consolidating data from a vast data landscape is a significant part of the overall struggle.
Why is it worth including all sorts of data into your cloud data warehouse?
Gaining key insights from data improves decision-making to stay ahead in an ever-changing market. But this is only possible if SAP data is transferred and properly interpreted.
SNP has partnered with Snowflake to enhance their platform with SAP data, jointly eliminating data silos, simplifying architectures, and enabling the analysis and processing of this valuable business information within the Snowflake cloud data warehouse.
At SNP, we've navigated many cloud data migration projects. From this extensive experience, we built SNP Glue to make that process faster and easier. Together with Snowflake, we've streamlined the cloud data migration even more to address the most common challenges:
SAP License Limitations: The first challenge, which has been a recurring theme, revolves around the intricate world of SAP. In this complex ecosystem, direct database connections are often constrained by licensing limitations.
Tabular Data Extraction: Another challenge many customers have grappled with is the extraction of data that's deeply embedded within tables. These tables can be a labyrinth of information, and extracting the relevant insights demands meticulous precision.
Contextualization Deficiency: Lastly, we've encountered data that lacks the crucial layer of contextualization from the semantic framework of the application. This absence of context has made the interpretation of data akin to solving a puzzle with missing pieces.
Working with Snowflake, we have addressed these and other issues and developed a valuable technology partnership. Snowflake enables easy, governed access to near-infinite amounts of data and cutting-edge tools. With more than 515 million data workloads running every day, Snowflake customers have more than 2.6 billion data queries in the data cloud.
What does SNP Glue bring to the table when it comes to data integration?
With SNP Glue you can move data from applications, like SAP, that present complex data extraction challenges due to their system-specific characteristics. This solution allows you to access multiple systems and easily move data to cloud platforms like Snowflake to support data-driven use cases, like data democratization, custom app development and more. At the same time, SNP Glue provides a unified and straightforward way to integrate data, whether it comes from SAP, non-SAP, or a combination of both, allowing you to connect and consolidate data from different systems and applications and gain a comprehensive view.
SNP Glue is the only product that is both SAP-centric and cloud-enabled, serving customers with diverse data sources. This empowers experts to deliver enterprise-grade replication of data and logic securely, flexibly and in real time to any cloud or on-premises destination.
NEW: Snowflake's Snowpipe Streaming Model
Snowflake's Snowpipe Streaming Model simplified and streamlined the process of data ingestion. Instead of a two-step process where data was loaded in the internal stage as a CSV file and then copied to the staging tables, Snowpipe expedites the process with real-time replication. This new process is cheaper, faster, and less likely to fail.
The old way: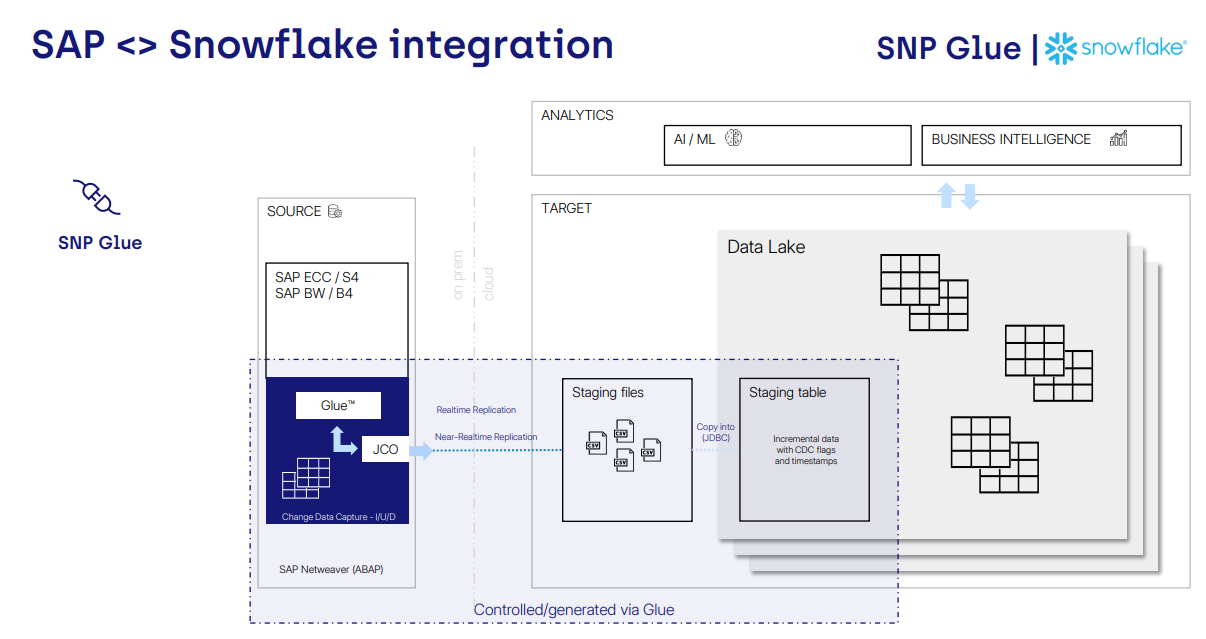 The new way, with SNP Glue and Snowpipe Streaming Model: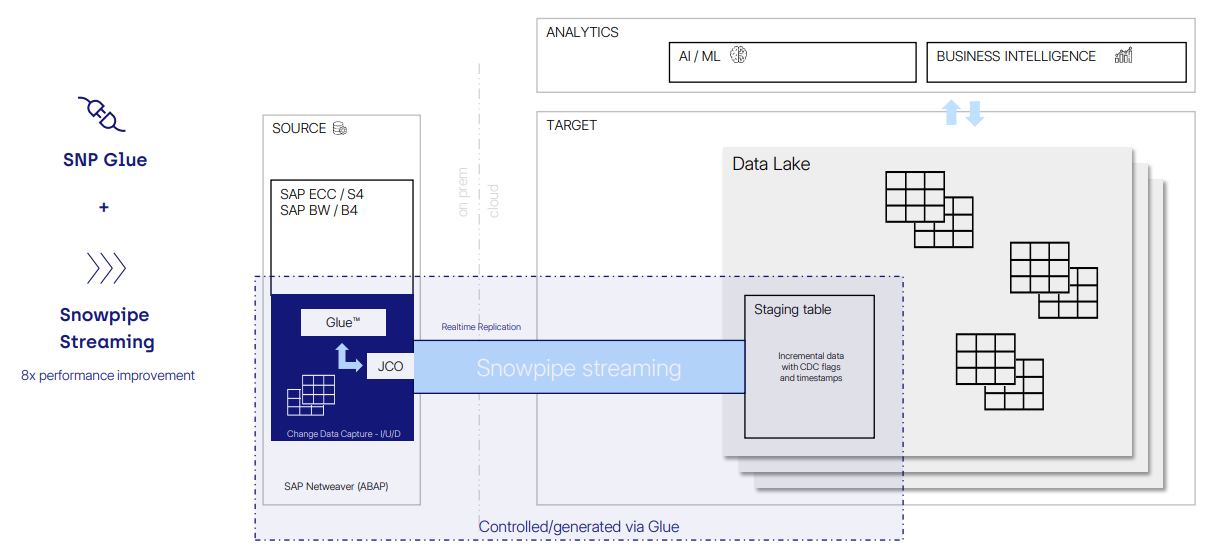 You can now expect your data ingestion to run approximately eight times faster, and the associated costs have become nearly negligible.
What are the advantages of the Snowpipe Streaming Model?
Accelerated Data Integration: Firstly, the Snowpipe Streaming Model significantly reduces the time required for data integration.
Enhanced Data Availability: Our implementation has led to improved data availability, ensuring that it remains consistently up to date.
Higher Data Quality: By keeping the data current, we not only enhance its availability but also guarantee higher quality for subsequent analyses within the SAP data integration process.
Read more to discover the transformative power of SNP Glue and Snowflake for your data environment.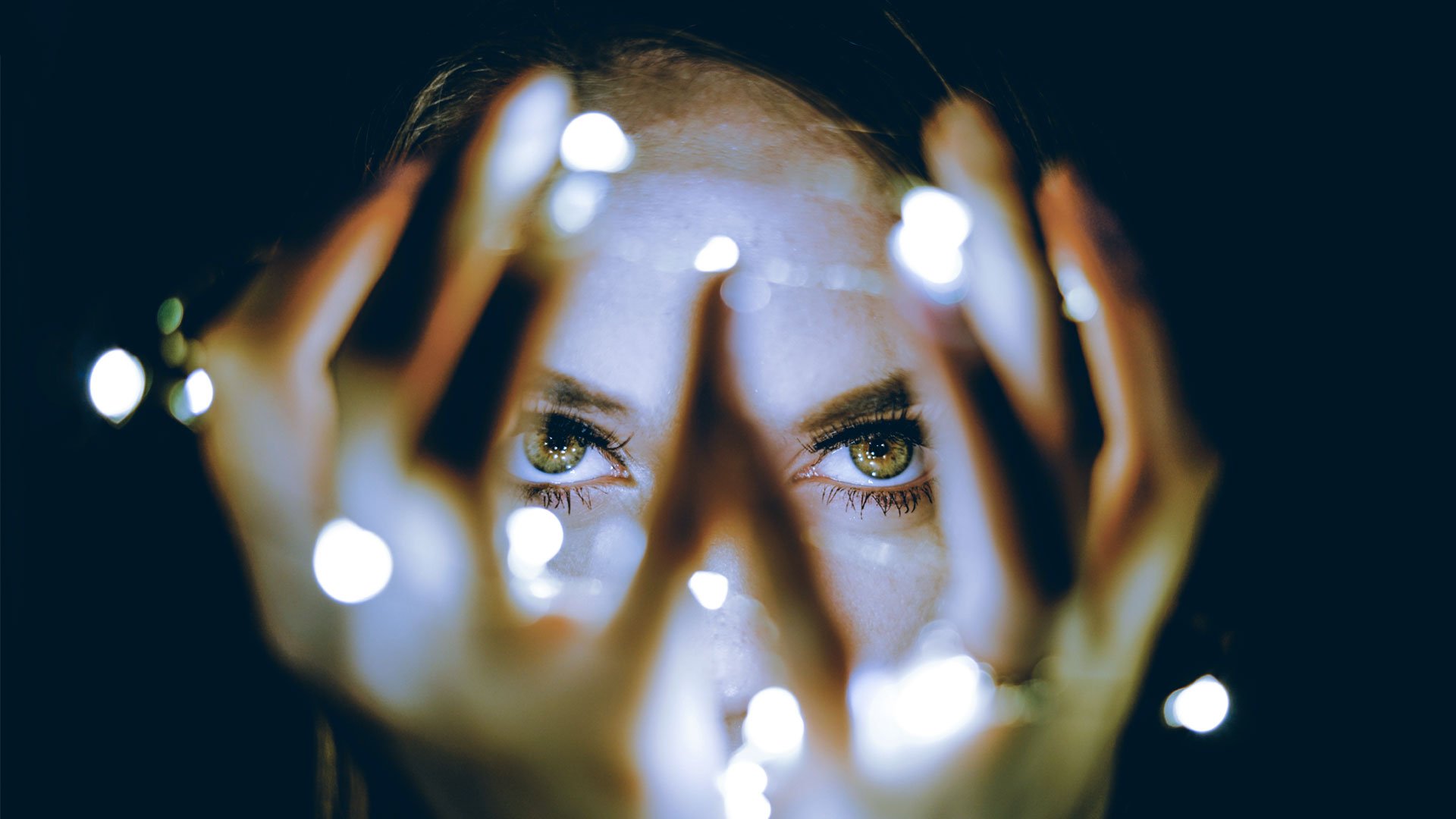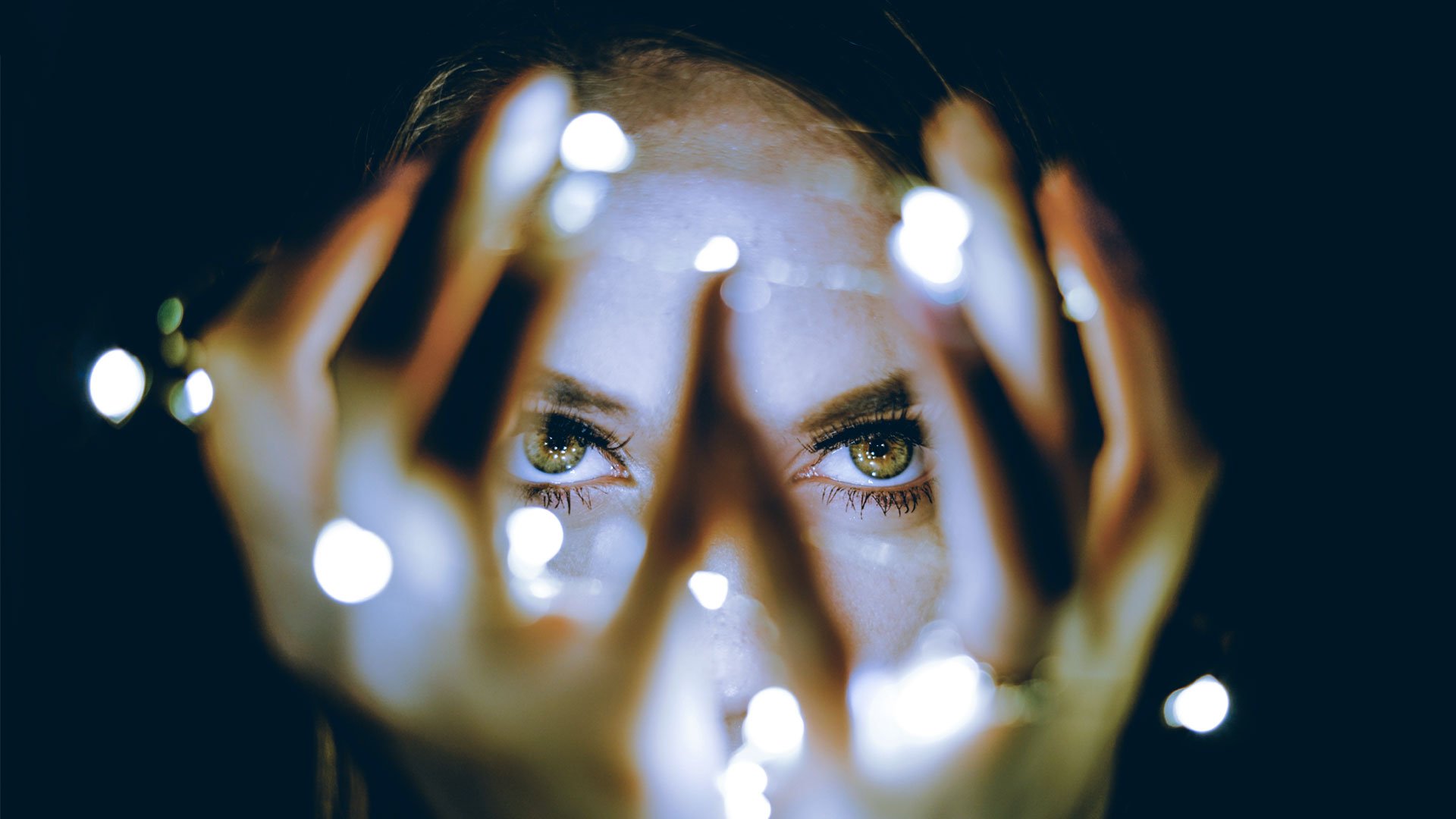 Read more