Asociación
Nuestra asociación con Snowflake
SNP Glue reduce significativamente la latencia de la integración de datos SAP con Snowflake Data Cloud para acelerar la disponibilidad de los datos en Snowflake a fin de obtener perspectivas y aprovecharlas para las aplicaciones y la innovación. Al desarrollar una conexión nativa optimizada con Snowflake para la integración de datos SAP, los datos de SAP pueden utilizarse inmediatamente en la nube de datos aprovechando la nueva aplicación de Snowflake "Data Streaming for SAP". A través de esta asociación, estamos proporcionando a los clientes un ecosistema para aprovechar no sólo los datos de SAP en Snowflake Data Cloud, sino también las ventajas que ofrece nuestra innovación conjunta.
Customer Story
NotCo, una historia de éxito de SNP junto a nuestro socio AWS
NotCo, un viaje hacia la empresa inteligente junto a RISE with SAP de la mano de SNP y AWS
NotCo se encontraba en la búsqueda de una solución de software que le permitiera a la organización aplicar una renovación tecnológica para soportar sus procesos de negocios y que acompañe los objetivos estratégicos. La compañía contaba con diversos aplicativos y sistemas satelitales con integraciones a sistemas financieros externos que debían ser unificados en un sistema completo y robusto que pueda soportar el gran avance de su crecimiento. Es por eso que SNP propuso una implementación de SAP S/4HANA Best Practices bajo la modalidad de RISE with SAP.
Suscripción a noticias
Noticias de SNP sobre nuestros socios
Suscríbete hoy mismo y recibe las últimas noticias de nuestros socios, acceso a nuevos artículos de investigación, invitaciones a eventos y sesiones en línea, así como información útil sobre la transformación.
SNP, el socio para su éxito
Estamos orgullosos de nuestra extensa red mundial de clientes, socios y empresas asociadas y, por supuesto, de nuestros empleados.
Nuestro éxito se basa en tomar en serio estas asociaciones y tratar a nuestros socios comerciales con respeto en pie de igualdad. Estamos convencidos de que los negocios abiertos y justos, en los que cada parte se esfuerce por tener en cuenta las fortalezas y los desafíos de cada uno, son esenciales para el éxito empresarial sostenible.
Forme parte del programa de socios de SNP y aproveche las siguientes ventajas competitivas con nosotros como socio:
Desarrolle sus capacidades y su pipeline de ventas
Aumentela seguridad, la satisfacción y la confianza de sus clientes
Mejore la calidad de sus proyectos mediante la automatización
Reduzca los riesgos y esfuerzos a la vez que acelera sus proyectos con la plataforma de transformación de datos CrystalBridge® y el enfoque SNP BLUEFIELD™
Aumente su EBIT: realice proyectos de forma independiente gracias a la formación y capacitación de SNP.
Por qué asociarse con SNP
Ganar juntos, cumplir juntos e innovar juntos
La asociación con SNP es sinónimo de colaboración orientada al éxito. Descubra cómo su empresa puede escalar mejor, entregar mejor e innovar mejor junto con SNP. Con la plataforma de software CrystalBridge de SNP, podrá comprender mejor a sus clientes y acelerar la obtención de valor en los proyectos de transformación. Como socio, puede ampliar su cartera de transformación de datos y permitir viajes de transformación con CrystalBridge.
Descubra cómo aprovechar los resultados de los análisis con CrystalBridge: escalable, repetible y fiable.
En este folleto, encontrará toda la información relevante sobre por qué una asociación con SNP es lo más adecuado para usted.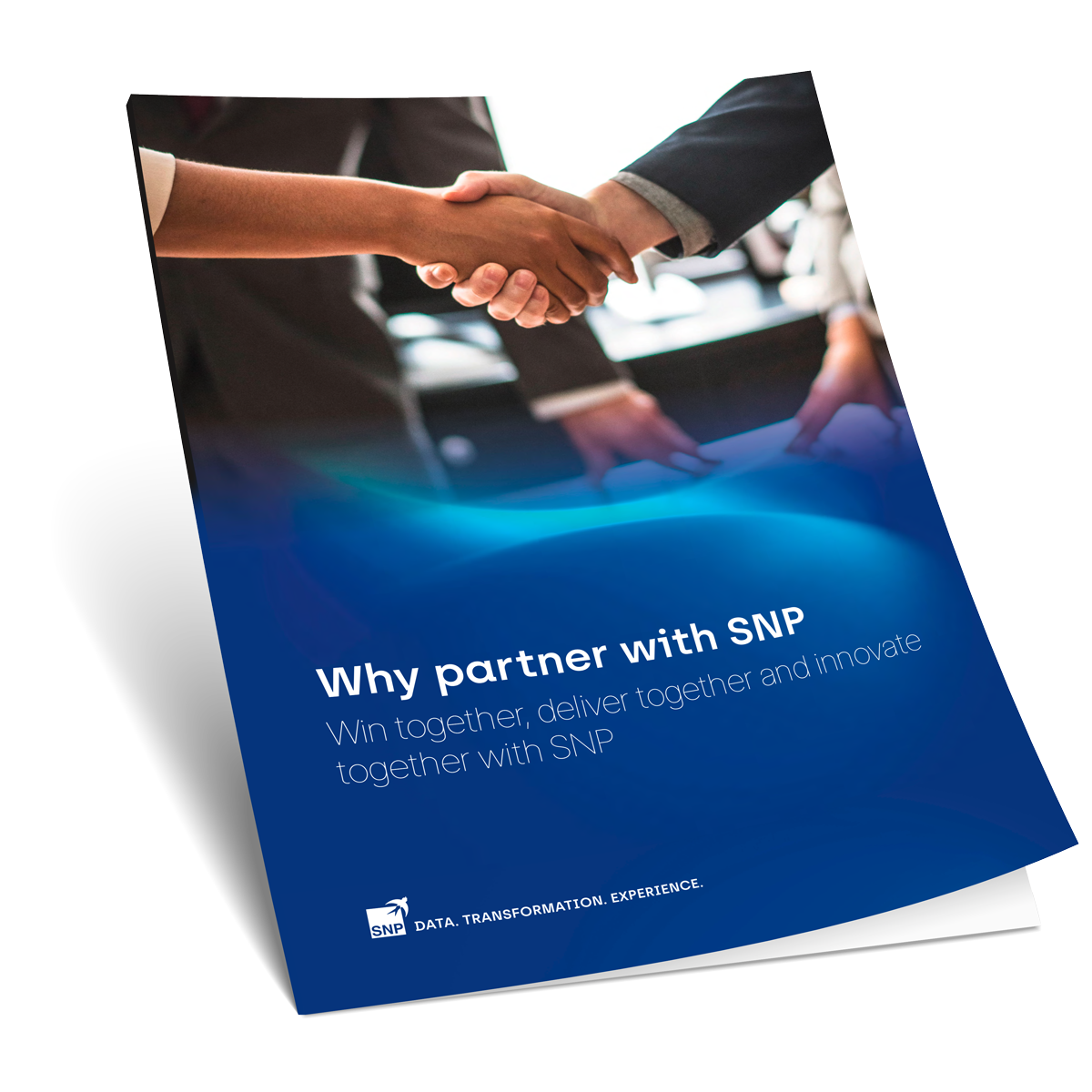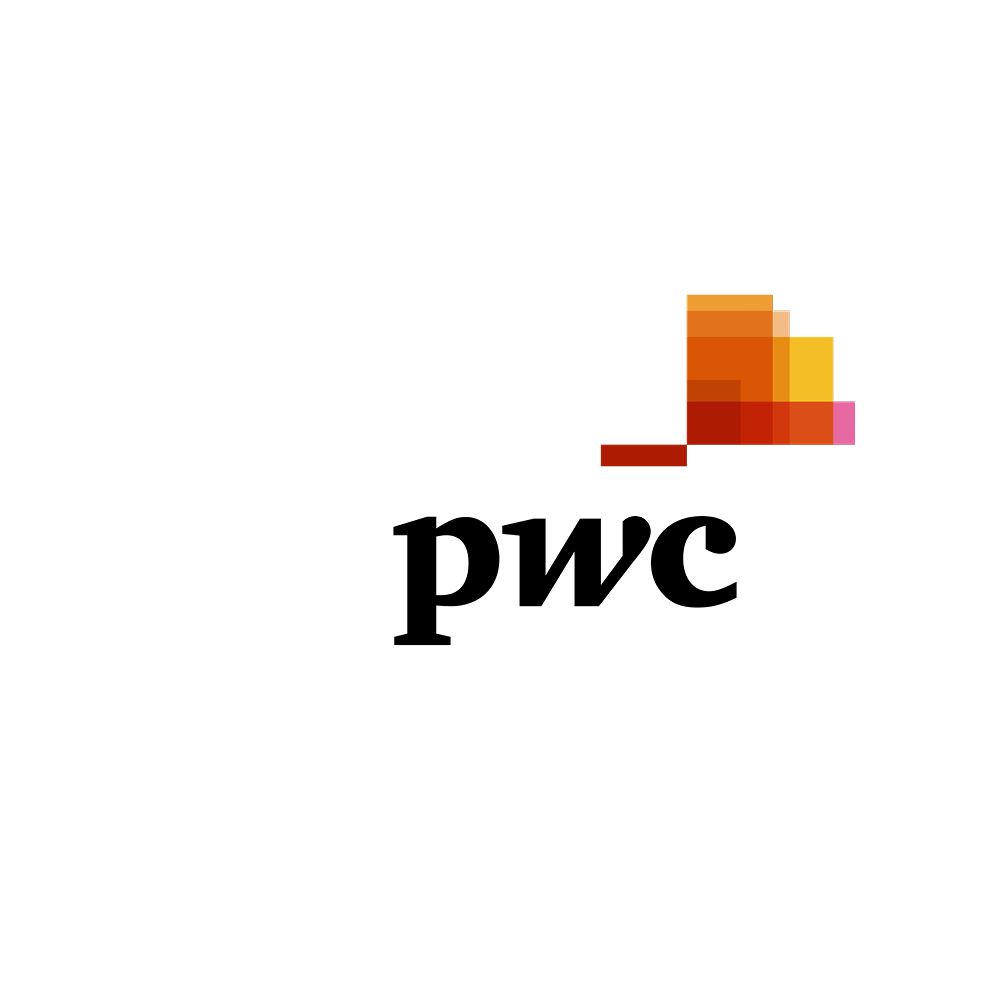 We are thrilled to have SNP as a trusted partner in our mission to help clients achieve their digital transformation goals. Our collaboration has been instrumental in delivering innovative solutions that drive business growth and efficiency for our clients. SNP's deep expertise in data migration and transformation, combined with our global consulting capabilities, has enabled us to provide our clients with a comprehensive and reliable service offering. We greatly value our partnership with SNP and look forward to continuing to work together to deliver exceptional results for our clients.
Michael Rasch
SAP Global Alliance Leader PwC
IBM is excited to partner with SNP. SNP CrystalBridge®, the platform to drive data excellence, allows us to design tailored solutions and to deliver meaningful impact for our clients' transformation journeys even faster.
Andrew Worsley-Tonks
IBM Executive Partner and SAP Practice Leader EMEA
Leveraging SNP's technology with a strong global partnership will position Fujitsu to achieve optimal business infrastructure reform and modernization utilizing SAP's solutions, which represent the de facto standard for enterprise applications. This move will also allow us to accelerate structural reforms for growth including mergers, integration, and carve-outs.
Shunsuke Onishi
Corporate Executive Officer, Head of Private Enterprise Business and Head of Global Services Business Group at Fujitsu Limited
Various organizations would like to move to the cloud, but might be intimidated by the complexity of the project. SNP's solution 'Cloud Move for Azure ' addresses this particular issue and offers our customers a fast and secure path to the Azure Cloud. In addition, SNP has many years of experience in the implementation of complex data migrations – customers benefit from the distinctive expertise of our partner.
Dr. Christine Haupt
General Manager Marketing & Operations, Microsoft
One of our most popular customer requests has been better connectivity between SAP and Snowflake, making it easier for users to run analytics with SAP data in their Snowflake environment. SNP's extensive SAP data expertise, combined with their proven SNP Glue solution, proved to be a natural fit for building a deeper integration. In fact, many customers are already leveraging SNP Glue for SAP data integration to Snowflake today. We are excited about our partnership with SNP around SNP Glue and Data Streaming for SAP, a Snowflake Native App in the Data Cloud, and the benefits it will bring to our SAP customers.
Torsten Grabs
Senior Director, Product Management, Snowflake
TCS and SNP offer a business focused collaborative approach to successfully navigate digital transformation initiatives for organizations embarking on their SAP S/4HANA conversion journey. TCS' deep industry knowledge & expertise reinforced by TCS ConvertCore, combined with SNP's data transformation platform - CrystalBridge®, will go a long way to create business value and a differentiated experience for clients.
Sachi Dubey
Global Head - SAP Practice Tata Consultancy Services
Transformation projects for the move to SAP S/4HANA are a key issue on the agenda of SAP users for the next few year. Thanks to the cooperation with SNP, we can offer our customers an even better basis for their transformation projects – ensured by the use of SNP solutions, successful implementation is delivered in the shortest possible time. The new technological basis enables us to apply our expertise to implement process optimizations more easily.
Mario Baldi
CEO at Scheer
Many of our customers will have to transform their SAP landscape and move to SAP S/4HANA in the next few years. This is a huge challenge. The partnership with SNP and its BLUEFIELD™ approach will enable our customers to rise to these challenges efficiently and to remain technologically up-to-date in the future.
Lars Landwehrkamp
Co-CEO of All for One Group SE
SNP Partner Portal
El SNP Partner Portal es un gateway exclusivo con inicio de sesión único (SSO) para gestionar su asociación con SNP, desde la capacitación hasta el registro de leads, el suministro de información sobre productos y la gestión de soporte.
Obtenga todo lo que necesita en un solo lugar para aprovechar al máximo nuestra asociación:
Acceda al canal de capacitación y vídeos con grabaciones de seminarios web anteriores, actualizaciones de software y otros eventos
Acceda a nuestra plataforma de capacitación eCampus y reciba formación y certificaciones
Registre sus leads
Acceda a nuestra base de datos Product Information Management (PIM) para descargar información sobre productos
Comparta su opinión a través de nuestra plataforma Innovate
Reciba información sobre nuestras últimas noticias y eventos
Solicite soporte
Are you interested in partnering with us?
Simply use our contact form.
We will contact you as soon as possible.