SNP welcomes new Chief Revenue Officer Alexander Arnold
Heidelberg, June 7, 2023 – Heidelberg-based software and consulting company SNP Schneider-Neureither & Partner SE, a leading provider of software for digital transformations, automated data migrations and data management in the SAP environment, is further strengthening its management team: Following the start of the new Chief Financial Officer Andreas Röderer, Alexander Arnold will become the new Chief Revenue Officer on June 15, complementing the management with his extensive expertise. His broad industry knowledge and considerable extensive experience in sales, operations and the partner business will significantly strengthen SNP's strategic realignment and growth path.
SNP brings experienced manager and strategist on board
New CRO will drive global software and partner business and optimize Sales operations
Arnold will focus on expanding the software and partner business, enhancing the scalability of sales processes, and realigning the company's go-to-market strategy. The aim is to substantially strengthen SNP's international market position and growth path. Arnold most recently established a go-to-market strategy for the strategic customer segment in Central Europe at Salesforce and was very successful at driving global industry alignment in the manufacturing, automotive and energy sectors. Prior to that, he spent 17 years at SAP in various sales roles, including expanding the midmarket and partner business, managing the industry go-to-market including value engineering, and moving SAP customers to S/4HANA and the cloud in his role as Global COO for Digital Core.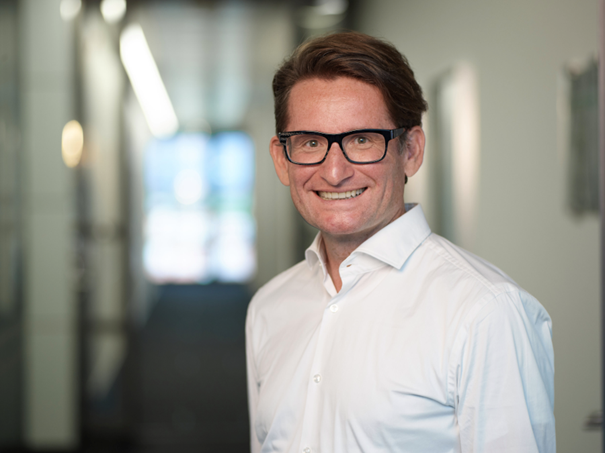 Dr. Jens Amail, CEO of SNP, welcomes the new addition: "I am delighted that Alexander Arnold is joining SNP. His experience, his operational knowledge in the software and cloud business, and last but not least, his passion for his work makes him exactly the right person at the right time. We are currently making good operational progress, and with Alexander's help, we will be able to improve the market position of our portfolio, scale internationally through partners, and send strong signals to the market."
Alexander Arnold is looking forward to the new challenge: "I have been following SNP and its work and recognize the strength of the portfolio. I still see enormous potential in its products and strong team too. For me, SNP ticks all the important boxes: people, product, potential. Together, we will realize this potential and achieve a great deal more. I can't wait to start my journey with SNP."
About SNP
SNP (ticker: SHF.DE) helps companies worldwide to unlock the full potential of their data and shape their own tailored journey towards a digital future.
SNP's Data Excellence Platform CrystalBridge® and the BLUEFIELD™ approach have set a comprehensive industry standard for restructuring and modernizing SAP systems faster and more securely while harnessing data-driven innovations in the cloud.The company works with around 2,600 customers of all sizes and in all industries worldwide, including 21 of the DAX40 and 95 of the Fortune 500. The SNP Group has around 1,400 employees worldwide at over 40 locations in 15 countries. The company is headquartered in Heidelberg, Germany, and generated revenues of EUR 173.4 million in the 2022 fiscal year.
More information is available at www.snpgroup.com
Agency contact
Dr. Haffa & Partner GmbH
Anja Klauck, Axel Schreiber
Tel.: +49 89 993191-0
E-mail: snp@haffapartner.de