Are you looking for the perfect start to your career? As a university graduate or career changer, the trainee program at SNP is your ideal career start in SAP Consulting. Possible locations are Heidelberg, Berlin, Hamburg, Magdeburg, Thale (in the Harz Mountains), Vienna and Pasching with mobile work option. The duration depends on your learning and development progress, but on average it is 9 months.
As a trainee at SNP, you will first attend an intensive boot camp in Berlin* lasting several months together with the other trainees, during which we will provide you with accommodation near the office. During the boot camp, experienced IT experts will provide you with well-founded practical knowledge about SAP transformation projects. You will find out all about SNP and learn the ropes of SAP, ABAP and SNP solutions and technologies as well as more specific topics. Afterwards, you will continue with the practical phase at your preferred location, taking on your first small tasks and projects directly. With the support of your professional mentor, who will provide guidance for your personal development throughout the trainee phase, you will recognize your potential and develop your skills further. You will work with the latest technologies, methods and software applications and learn what makes us a successful team at SNP.
After successfully completing the trainee program, you will start as a...
Trainee
As consultants, it's all about teamwork for us. And if I have a question, I just ask it in our regular virtual meetings. So many colleagues take the time to explain everything to you in detail, no matter what your question is. I think that's a great mentality.
Johanna Zürl
Consultant, Technical Transformation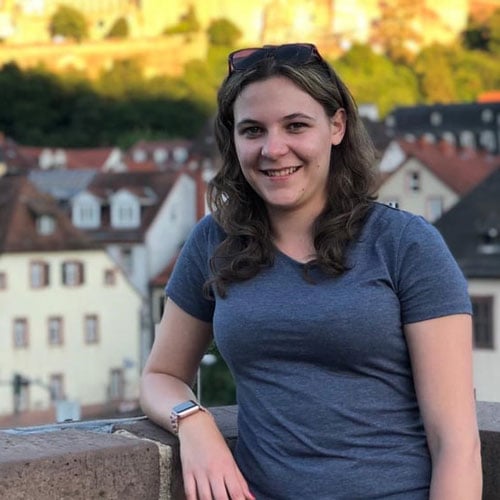 Interested? Here's what past trainees have to say:
Interested? Here's what past trainees have to say:
Gianluca Gacioppo
Recruiting Specialist
HR Germany